Inspire Play Jamboree - Play Ball! Weekend 2022 Tball · Any Novice
MonTueWedThuFriSatSun 10:30am to 12:00pm
Inspire Play Jamboree- 2022 Play Ball! Weekend @Neiman Sports Complex, Bloomington MN


The Inspire Play Jamboree is in conjunction with Playworks. The event will run from 10:30am to12:00pm at the Neiman Sports Complex in Bloomington Minnesota. The Inspire Play Jamboree is designed to teach the importance of "PLAY" during the 2022 Play Ball! Weekend. Through play, children discover the joy of physicals activity. They learn the social and emotional skills they will use in the classroom, in the workplace, and in life.

Come and experience the joy and fun of SPORTS! The Twins will be accompanied by Playworks and RBI Baseball. Playworks Minnesota and their team of amazing coaches will be setting up and running classic recess games including, jump rope, hopscotch, hula hoops, four square, and tee ball/whiffle ball games for 4-8 year old's.

Jump in and play at any time throughout the event. Playworks is a national non-profit organization that partners with elementary schools across the country to advocate for active social play throughout the school day. The fields will be full of Playworks fun. There will be a smorgasbord of games and of course most importantly all T-Ball! Bring your glove if you have one. If you don't, that's okay, too!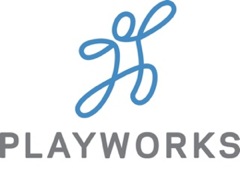 In-person offerings will only proceed if permitted by and in a manner consistent with all applicable federal, state and/or local public health guidelines and applicable laws . Please note camper request are not guaranteed. Consistent with the local state guidelines/laws, the event(s) might be cancelled, postponed or modified, in whole or in part, if required or recommended pursuant to public health requirements or recommendations. In this case, refunds for the full amount of the Event, excluding the processing fee, will be issued. For questions contact Kobiallen@twinsbaseball.com or ChelseyFalzone@twinsbaseball.com.